We recognize that all of our patients are unique and deserve to receive orthodontic care that reflects their individual needs. Our experienced and talented team is committed to working with you and your family to create a comfortable, stress-free, and rewarding orthodontic experience every time you visit our practice.
We are pleased to welcome you and your family, and we look forward to working with you.
---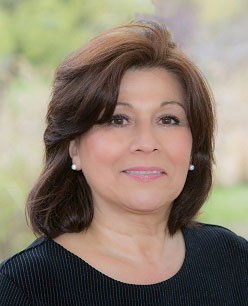 Bett
Treatment Coordinator
I welcome new patients and their parents to our practice. Getting to know them, and learning about their lives, is always enjoyable. Even better is following a patient throughout treatment, and seeing them grow and become more self-confident as they see their new smile develop! I am in charge of new patient consultations, explaining the process and treatment options. I also answer questions, so everyone understands what's involved.
Away from the office, I love cooking, taking long walks, and spending time with my family. Jaclyn is my daughter, who made me a grandmother in 2022, Steve is my husband, and we have two dogs, Joey and Riley.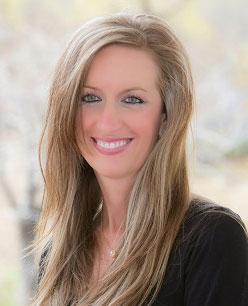 Kelly
Scheduling Coordinator
I love seeing the happiness of our patients and their families when the braces are taken off. Those incredible new smiles are amazing! I greet our patients when they arrive, answer our phones, and schedule future visits. I also manage our reception area and am always available to answer questions and help patients and parents. It's important that everyone feels welcome and happy while here, and I do my best to make sure that happens.
I'm married to a wonderful man, Christian, and have two wonderful children, Hudson and Harper. I love shopping and LOVE going to the beach and tanning at the pool.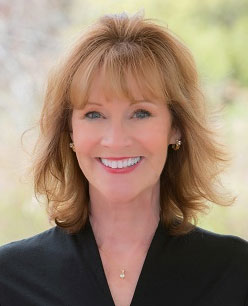 Katie
Financial Coordinator
I love talking with our patients and hearing about their hobbies. Each person has such wonderful stories to tell and we develop great friendships. Seeing a friend develop a healthy, beautiful smile, is the best experience! I help patients and parents with financial arrangements, including financing options, fees, and maximizing their insurance benefits. I also handle the practice billing, insurance, and banking matters.
I enjoy reading and walking, and attending my son's baseball games. I'm married to Richard and have two sons, PJ and Chris, a daughter-in-law, Shayna, two adorable grandchildren, and our dog Copper.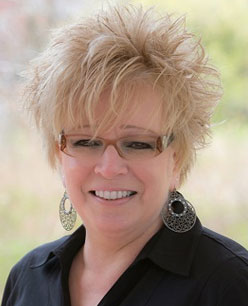 Penny
Orthodontic Assistant
I am here to help give every patient the best care for their orthodontic treatment. I enjoy being around people, especially when I know I am able to help them in a way that will positively affect their lives forever. There is nothing better than seeing a beautiful Lehnes Ortho smile when treatment is complete!
My husband Neil and I have a daughter Jordanna and a wonderful granddaughter named Paisley. I enjoy spending my free time cooking, decorating cakes, and counted cross-stitching. I also like to watch NHRA drag racing and we go every year for the Summer Nationals in Englishtown!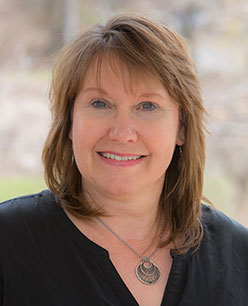 Tracy
Orthodontic Assistant
I have worked at this practice for over 32 wonderful years. Each member of our orthodontic team is dedicated to the comfort and happiness of our patients. We are all here because we want to help our patients achieve a beautiful smile and increased self-esteem. Each patient gets the best possible care and is treated like a family member. Our doctors and staff work very well together which provides excellence in patient care and treatment results. We love to celebrate our patients' new smiles!
I am the mother of three adult children: Danielle, Ashley, and Adam. I became a grandmother in 2021. I'm an avid recumbent bike rider and enjoy kayaking, hiking, swimming, gardening, and being outdoors every opportunity I get. I also like exploring Civil War battlefields and learning American history!
Vicky
Orthodontic Assistant
It's wonderful seeing a patient who was previously unhappy with their crooked teeth and watching them become proud of their new smile. I make my patients feel comfortable and relaxed during their visits. I take orthodontic impressions and X-rays, change wires, and insert retainers. I also fabricate custom models and retainers. It's important that each patient knows they are welcome here and can trust us, so I work to build rapport with them.
My life is shared with my daughter Rebecca and my son Joseph. I keep active outside the office, playing volleyball, boating, and volunteering with the West Milford Band.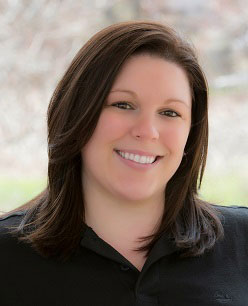 Jordanna
Orthodontic Assistant and Scheduling Coordinator
I work at our front desk, welcoming patients and families as they arrive. I love seeing those happy smiles as people come through the doors: this is such a positive, fun office and our patients reflect that. I also work in our clinic area, assisting doctors and patients. I really like watching people transform along with their smiles. When the braces come off and the new smile is revealed, everyone celebrates with that person.
I like spending my free time cooking and taking walks with my family. My life is shared with my husband Wayne, our daughter Paisley and our dog Jasmine.
Kaila
Financial Coordinator
My days are spent helping our patients from our front office, where I schedule appointments, answer phone calls, process payments, and file paperwork. I get to know all our patients, starting with their first orthodontic exam. I really enjoy seeing the beautiful finished smiles as each person completes their orthodontic care.
I am currently engaged and have a son named Nicholas and a daughter named Guilanna. Our family has two cats named Maverick and Miller. When I'm not at work, I enjoy spending time with my family.
Catherine
Orthodontic Assistant
What makes me enjoy orthodontics the most is seeing the smile transformation of our patients. I like getting to know our patients and watching their smiles grow.
When I am not working, I spend most of my time with my husband, Noah and our 3 cats Buddy, Elsa and Karma. I also love shopping, various home projects and spending time outdoors.
Monica
Orthodontic Assistant
Working in the dental field for over 15 years, it has brought me great joy to watch each patients' smile transform to perfection. Along with the amazing Lehnes team, we each give detailed attention to each patient as if they were our family. Being able to reassure, laugh, and have fun with each patient whether young or young at heart, is truly gratifying.
When I am not at work, you may find me down the shore, traveling with my husband, or playing with our golden doodle. I really enjoy spending time volunteering in our community, assisting on volunteer construction projects, and if a disaster strikes, my husband and I happily assist where we can. I also love to spend time with my family, cooking and baking, and playing softball.
Cherie
Orthodontic Assistant